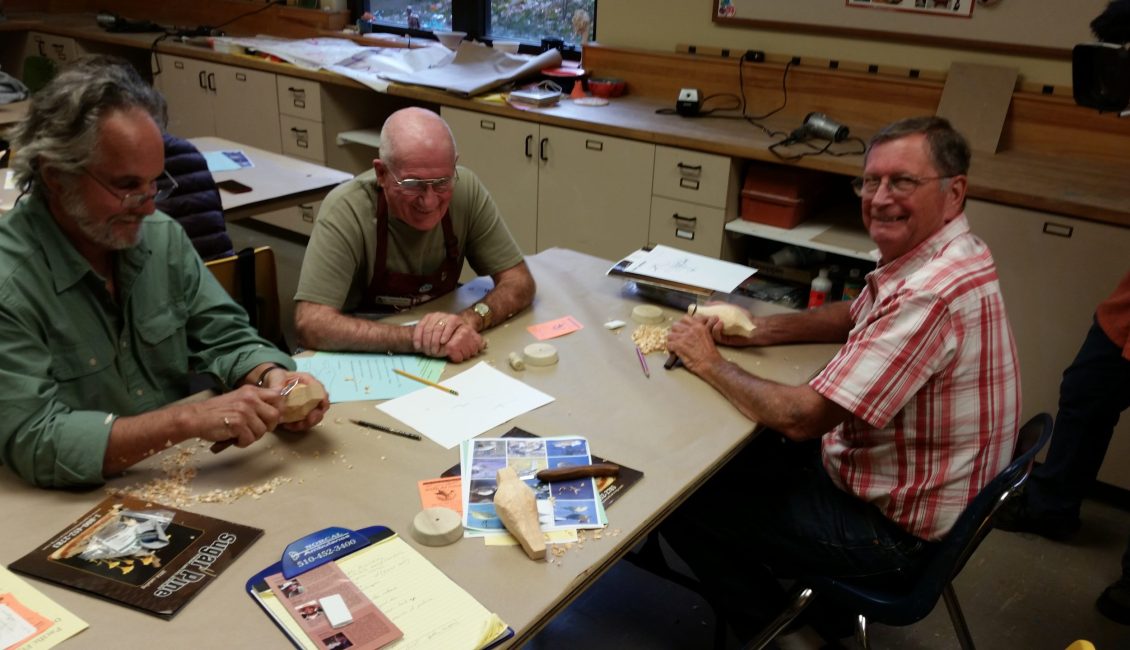 The Workshops below are being offered as part of the program.
Saturday and Sunday 11:00-3:00 – Make and Take Art – Alumni Plaza, south of the Rotunda.  Get inspired and join artists from the Lodi Community Art Center to create your own mini painting on canvas to take home.  Supplies and encouragement provided, open to all ages.
Sunday 1:00-5:00 – Bird Carving Workshop for Beginners – Thomas Theatre.  Join master carvers from the Pacific Flyway Decoy Association to learn how to carve a bird from wood.  All the necessary materials, including a study guide and carving knives, will be provided.  Short lectures with lots of hands-on carving time will enable you to complete a life-size Killdeer.  Suitable for ages 15 and older, class size is limited to 7.  For more information, please contact Jim Burcio (jburcio@comcast.net).  $30 materials fee.
The Art workshop is free. Materials provided
The Bird Carving workshop has a $30 materials fee