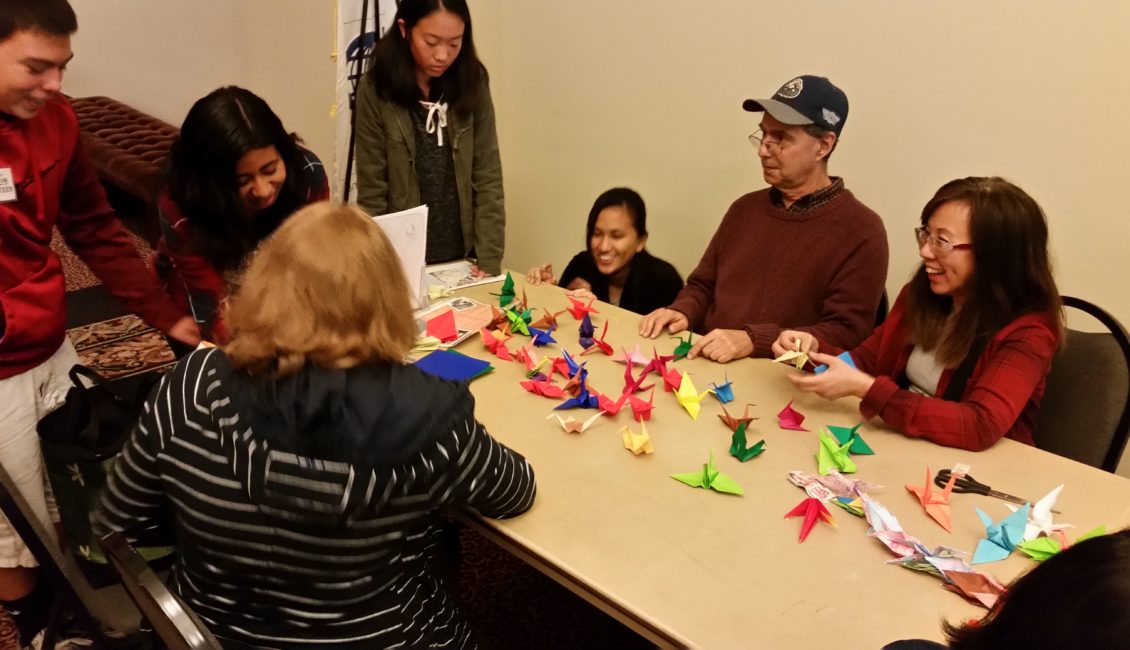 Location: Hutchins Street Square (Set up to be determined)
All ages are invited to fold origami cranes during the Festival – just follow the trail of folded cranes to the tables!
This activity is organized by various Festival volunteers.
An ancient Japanese legend promises that anyone who folds a thousand origami cranes will be granted a wish by a crane. Today the origami crane is also a symbol of peace.
THIS IS A FREE WORKSHOP
10:00 a.m. to 4:00 p.m.