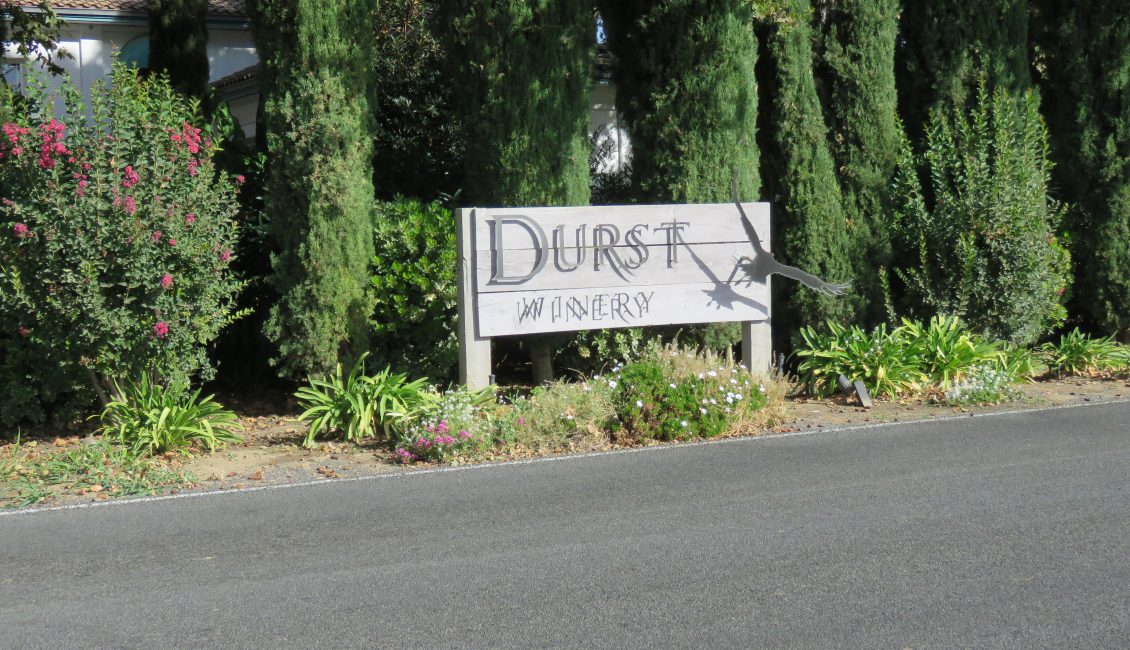 This tour at the family-friendly Durst Winery in Acampo has been a hit since its inception five years ago. The spacious grounds abound with mature trees, shrubs and perennials that have been home to a wide variety of resident and migrating birds for decades.  As you saunter about this very relaxing Gatsby-like environment, with a complimentary glass of Cassandra's vintage and a homemade cookie, local birding experts will help you complete the bird list crafted especially for this tour.  Bring your lunch or buy something from the winery deli case (cookies provided) … and don't forget to greet Tucker and Gracie, the friendliest winery dogs ever!  Wine tasting after the tour is on your own.   For more about the winery, visit www.durstwinery.com
TOUR TIME: 1:50 – 3:45 p.m.
DIRECTIONS: The Durst Winery and Estates is located at 10173 Acampo Rd, approximately 8 miles east of Hutchins Street Square in Lodi, California.  Look for the sign on your left. Meet your guide by the wine tasting building at 1:50 p.m.
Book this tour beginning September 5, 2023
Tour guides will receive a list of customers who have registered by October 28, 2023.
Customers who register online for a tour after that date must show the guide a hard copy or phone display of the email receipt. The receipt may go to your spam folder.
Unsold tickets will be available during the festival and can be purchased on this website.
This map can be used to search for the best route to your tour from your current location. Drive time from Hutchins Street Square in Lodi, California to this tour is approximately 15 minutes.
Durst Winery and Estate is located 3.8 miles east of Highway 99 on Acampo Road. The exit for Acampo Road is about 2 miles north of Lodi on Highway 99. Once you arrive, enter the main driveway and meet your guide in front of the wine tasting building at 1:50 p.m.
QUESTIONS REGARDING REGISTRATION: Contact the Registration Coordinator at tours@lodisandhillcrane.org or leave a message at (800) 581-6150. Notify the Registration Coordinator in advance if special accommodations are needed. Expect a response from the Coordinator within the week.
TOURS TAKE PLACE RAIN OR SHINE.
Cancellation Policy: Full refunds (minus a 3% processing fee) are available prior to a tour upon the customer's request at tours@lodisandhillcrane.org. A full refund is automatically issued for any events cancelled by the festival organizers.
EXPLORE MORE! Click below to explore Guides, Detailed Schedule, FAQ's (click on a topic to see more), and Contact us if you have additional questions.