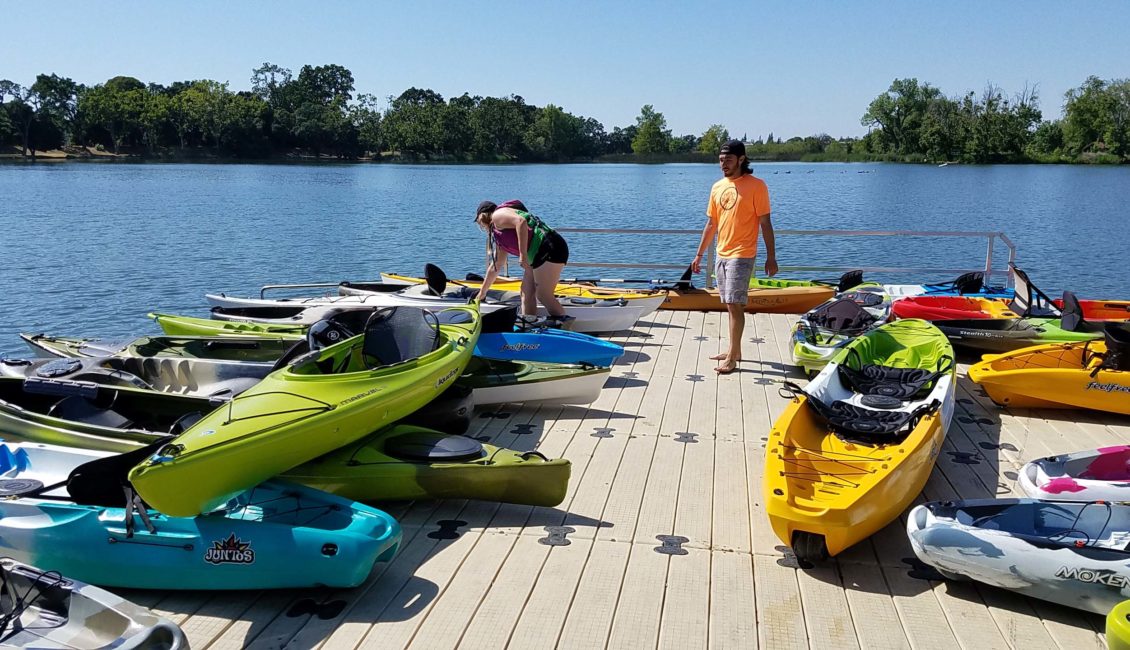 Join Headwaters Kayak staff for an enjoyable paddle along the Mokelumne River. The tour will be guided by owner Abigail (Abba). This is a great way to enjoy a day on the water while you learn about the flora and fauna found along the Mokelumne River.
PLEASE ARRIVE AT 1:30 P.M. TO BEGIN LOADING. 
THE TOUR BEGINS AT 2:00 p.m.
TOUR ENDS AT 5:00 p.m.
The tour begins and ends at the Boat House on Lodi Lake.
TICKETS:
Adults and  youth: $65.00
Book this tour beginning September 5, 2023
TO BOOK YOUR KAYAKING TOUR, CLICK HERE. Headwaters Kayaking Tour This link will redirect you to Headwater Kayak's website where you can book your order.
Refer all questions regarding this booking to Headwaters Kayak
This map can be used to search for the best route to your tour from your current location. Drive time from Hutchins Street Square in Lodi, California to this tour is approximately 10 minutes.
Meet your guides at the boat shed just inside the entrance to Lodi Lake Park, 1101 W. Turner Rd.  There is a fee for parking in the parking lot or you may park for free on the street.
Contact Headwaters Kayak directly for information or concerns.
EXPLORE MORE! Click below to explore Guides, Detailed Schedule, FAQ's (click on a topic to see more), and Contact us if you have additional questions.